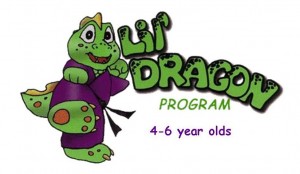 Important, Age-Appropriate Skills And Expert Martial Arts Instruction
The Lil' Dragon's program is a detailed curriculum that focuses on improving preschool age children's basic motor and listening skills.
These skills will help them enter society with a more confident and enthusiastic outlook. They will become better students at school, better listeners at home and more ambitious towards the future.
In Our "Lil' Dragon's" Class Your Child Will:
Have Fun!
Burn energy!
Learn physical, mental, and social skills so important at their age!
 "I wanted to be a Power Ranger when I was 6. I thought Taekwondo would teach me to beat up bad guys and learn how to jump and flip. But I learned that this is not what Taekwondo is about. From taking classes I learned Taekwondo is about being a good person and doing what is right. I learned that you have to do what is right, and not just do what your friends say." – Kalani M., student
We believe that the time between the ages of 4 and 6 are the most important years of a child's development. Our program will enhance positive development in a fun and motivating way.
And, When They're Ready…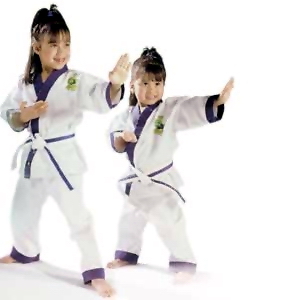 The Lil' Dragon's Program will also prepare your child for our Children's Martial Arts Program. In the Lil' Dragon's classes, your child will be exposed to positive social interaction.
They will also learn how to work with others and following directions from instructors. Our Lil' Dragon's Instructors are good role models, who are trained specifically to work with preschool-age children.
Get Started Today!
Fill out the form at the top left-hand side of this page to request more information… or call us right now at (301)645-1650 to get started today.