Posts Tagged 'Kick Boxing'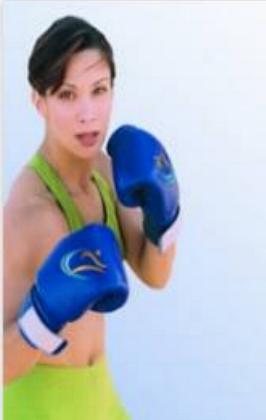 MYTH:  Martial Arts Training is just for kids!
FACT: Nothing could be further from the truth!  No matter which way you spin it, Fitness Kick Boxing or Traditional Martial Arts, EITHER will get you started on a "kick-butt" path to overall fitness!  Martial Arts based work-outs are a total-body work-out.  They strengthen, tone and increase flexibility and aerobic capacity!  And they're not boring!  The martial arts are a mind and body based fitness program.  They engage the mind as well as the muscles.  They are known by long-time practitioners as "moving meditation".  After a session of martial arts practice, you'll feel invigorated…like you've been on a 60 minute vacation!
Try out our Adult Martial Arts-Based Classes in April for the special introductory price of $0000000000!  That's right, take a month of classes for FREE if you enroll in April!  Try them both (Fitness Kick Boxing and Traditional Martial Arts) or try just one.  But whatever you do don't pass up this FREE , no obligation, opportunity!
Just sign-up in the pro-shop to schedule your 1st class!
AND DON'T FORGET WE DO HAVE WEEKDAY MORNING CLASSES ON MONDAY & WEDNESDAY FROM 11:00 AM-12:00 PM