Archive for the '1. WMA news, announcements.' Category
November is a busy month what with Thanksgiving and holiday shopping in full swing! In 2 weeks we'll be holding our One-Day Only Holiday Sale.  It should be REALLY cool.  We have some great deals on gear and training equipment!
This is a great way to get some shopping done while avoiding the hustle and bustle of the mall or shopping centers.  And what better gifts could you get for an aspiring martial artist!
The sale begins at 10 a.m. and runs not a minute past 5 p.m.  However Black Belts and members who've been presented with our special VIP Card, will be able to begin shopping at 9:30 a.m.!
Can't wait to see everyone there!
Thanks!
Mrs. Cavanaugh
P.S. One of the BEST things about our Holiday Sale (besides hanging around with the WMA staff on a Saturday) is our tuition sale.  We'll be offering hundreds of dollars off yearly tuitions, TASK tuitions, and Summer Camp Tuitions!  Here's a sneak peek at some of the tuition discount to be had at our Holiday Sale, November 18th from 10 am to 5 pm.  Our Holiday Sale is open to the Public, so everyone is invited!  Our After-School Karate buses pick up from Waldorf-Area Public Schools!
For After-School Karate Parents:  Between now and December 23rd, pay-in-full your tuition for the remainder of the school year and save $500.  At our current price of $75/week, multiplied by 24 more weeks of school, your total tuition paid for the rest of the school year will be $1,800.00.  If you take advantage of this offer, your tuition will be slashed to $1,299.99!!  That's only $54.16/week!
 2018 Summer Camp Early Registration Discount:  Purchase all 10 weeks of Summer Camp by December 23rd, (Normally $160 a week or $1,600.00 for all 10 weeks), and save  $500!!  If you take advantage of this offer, you will only pay $1,099.99 for the entire summer! That's less than $110.00 a week!!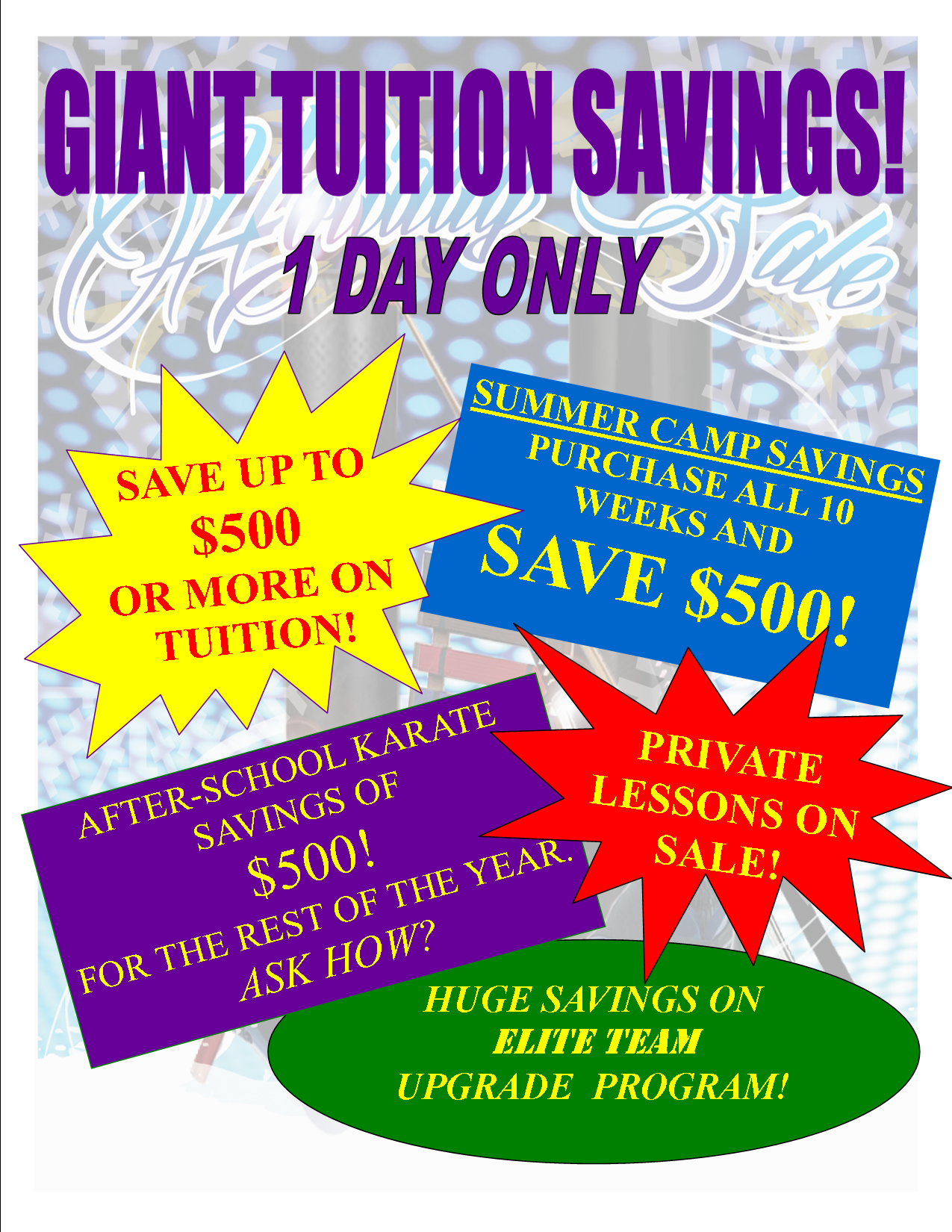 Staff Wanted!
Waldorf Martial Arts is looking for an "After School Sport Aide" whose duties will include leading in basic warm up exercises, assisting Martial Arts Instructors with directing school-aged children during drills.
NO Martial Arts experience is needed, just a willingness and ability to work with children during their lesson.  15 to 20 hours a week with NO weekend hours.
Requirements:  applicant must be 18 years old or older, must pass a child care background checks with the FBI, State of Maryland, and Child Protective Services.
Salary: $10-$13 per hour.
Contact Deborah Cavanaugh, 301-645-1650.  Email: waldorftkd@gmail.com
Hi! This is Mr C. I want to remind everyone that our 30th Annual School Picnic is this Saturday,12 pm, at Gilbert Run Park! We're going to have a BLAST! Bring a side dish to share and drinks (NO ALCOHOLIC DRINKS, PLEASE). I'll be cooking Hot Dogs and Burgers on the grill! We'll have games, contests, and races. Prizes for all the kids and door prizes for everyone. Hope to see u there! Please don't forget to sign up at the school office so we know how many to expect. NOTE: THE SCHOOL IS CLOSED THE DAY OF THE PICNIC.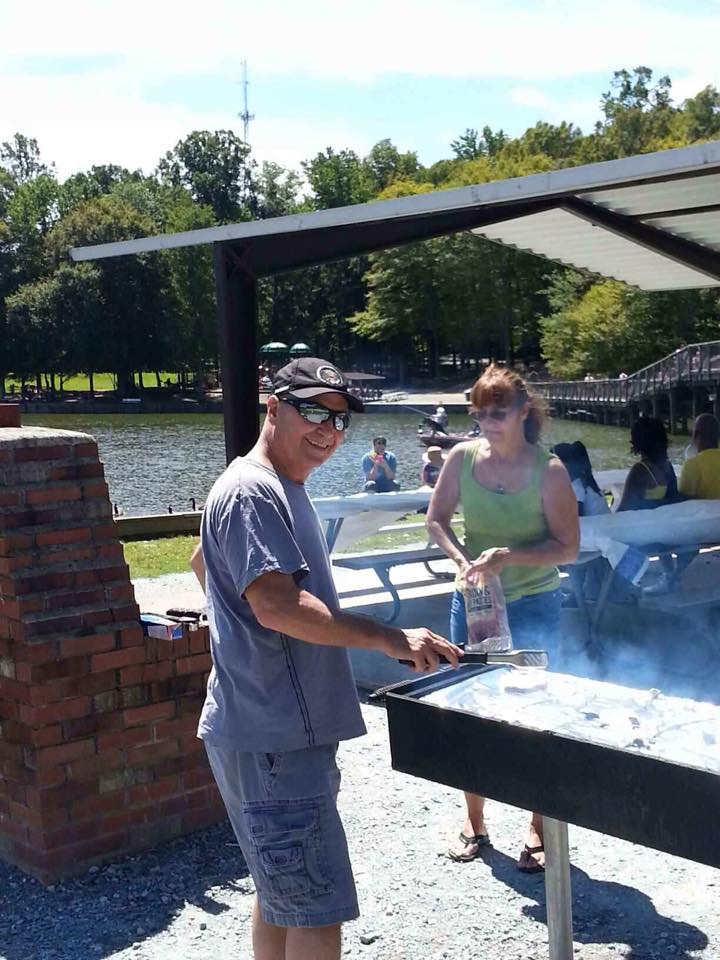 Our Martial Arts program will enhance your child's listening skills, teach how to follow directions, teach focus and coordination, and develops a higher level of respect and self-confidence! Give us a call to find out more. As always, your child's first lesson is private and free with no obligation or tricks. Call 301-645-1650.